We provide custom monument services to fit any need and budget.
Whether you are looking for a timeless granite headstone, a classic bronze military marker, or something entirely unique, we have a selection that will inspire you, and experts to assist you every step of the way.
Monuments
We are pleased to provide our customers the highest quality granite from our quarry partners, both domestic and international.
We are able to provide a duplicate marker to match any existing marker on your family's lot, whether in stone or bronze.
If you are seeking something completely new, our sales counselors can walk you through the variety of granite colors and finishes we are able to offer and help you find the one that truly makes your vision come to life.
We are also proud to be a Rock of Ages dealer, providing their large catalog of options, bearing their seal of lifetime quality assurance, all from their historic quarry in Vermont.
Bronze Plaques
Bronze plaques, like stones, are a timeless way to memorialize your loved one. We are pleased to offer this option that is completely customizable to tell you or your loved one's unique story.
We then take the finished product from our bronze partner and securely mount it to a quality stone marker of your choice for placement in the cemetery, or other location for display.
In-cemetery Lettering Services
If you are seeking the completion of any additional lettering or carving on an existing memorial or columbarium, like the addition of a name or death date, we are thrilled to be able to provide an in-cemetery lettering service.
We partner with expert craftsmen who can match any font and sizing whilst onsite, and complete the service in one visit, ensuring consistency in a timely fashion.
Accessories and Special Services
We offer a variety of accessories to accompany your memorial, including various vases, urns, memorial portraits and frames, bronze statuary or monument attachments including bronze medallions, and custom pet markers.
Beyond the accessories, we also provide some unique monument processes that can really set your monument apart from the rest, including etching, both by machine and by hand, and gold leaf application.
Finally, we are always available for monument repair within our service area. Our expert team can come out for an evaluation to diagnose the problem and provide a solution and plan to fix it.
Civic Projects
We are proud to be able to provide services that support area community groups and organizations.
These projects can include:
Paver and brick lettering
Church statuary
Granite or bronze signage
Veterans memorials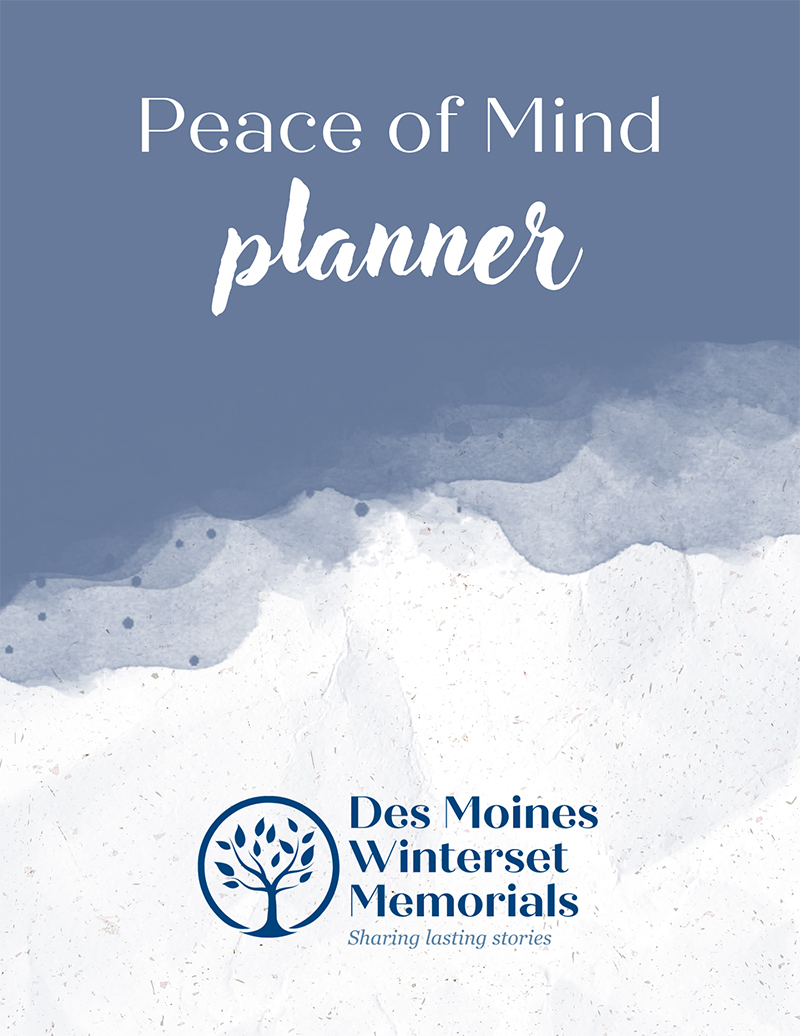 "Peace of Mind" Planner
We have thoughtfully designed this book as both a valuable gift and resource for those left behind when you are gone. It provides an all-in-one place for you to gather crucial details about your contacts, legal matters, arrangements, and wishes, ensuring there is no burden or confusion left for your loved ones to deal with.
Fill out this form to request your FREE digital OR physical "Peace of Mind Planner" today!