Iowa's Premier Monument Builder
As central Iowa's premiere monument builder, we are dedicated to keeping a large selection of stones available in our on-site inventory. We know that seeing a stone up close can be the best place to start for inspiration when beginning on your journey to sharing yours or your loved one's lasting story.
Our inventory is subject to change. All stones showcased here are always available to order if they are no longer in stock.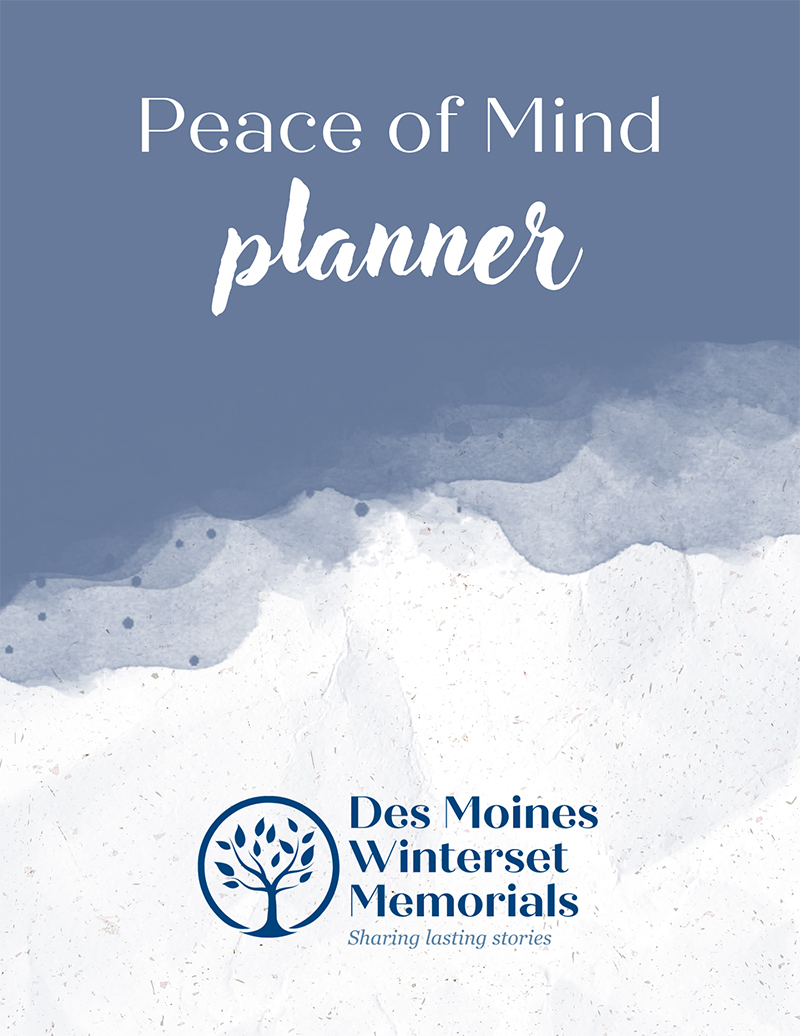 "Peace of Mind" Planner
We have thoughtfully designed this book as both a valuable gift and resource for those left behind when you are gone. It provides an all-in-one place for you to gather crucial details about your contacts, legal matters, arrangements, and wishes, ensuring there is no burden or confusion left for your loved ones to deal with.
Fill out this form to request your FREE digital OR physical "Peace of Mind Planner" today!